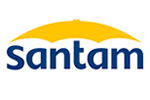 ILX delivers suite of project, programme and IT service management e-learning to Santam, South Africa's leading short term insurance provider.
ILX Group have been appointed to deliver project, programme and IT service management training to Santam, South Africa's leading short term insurer. Based in Cape Town, Santam has a countrywide, world-class contact centre infrastructure; a thriving intermediary network and more than 650 000 policy holders. As a result, their project staff have wide ranging training requirements, from project and programme management methodology and skills training, to risk and value management courses.
Tahier Saban, Head of Project Management Office, Santam:
"We have a team of 25+ PMO staff who deliver portfolio management, project management and project administration services to Santam. ILX's accredited e-learning solution appealed to us as it gives our staff the flexibility to further their professional development when the scarce commodity of time becomes available. Furthermore it enables us an organisation to educate all IT staff at Foundation level across project management, ITIL and testing. As the e-learning is tailored to the individuals learning style and pace, it is gives us much greater value than traditional class-room training."
Within 4 weeks of their bespoke e-learning portal being set up, Santam were already realising return on their investment, with staff having completed the APM Introductory Certificate in Project Management before moving onto PRINCE2 Foundation. Indeed, there are plans to now roll out the solution to staff outside their project community, and eventually the wider Sanlam Group.
Tahier adds:
"The ILX e-learning portal gives us full visibility of user progress and also provides valuable supporting project case studies and templates that will support their learning. ILX have also sponsored our staff as APMG-accredited invigilators so we can run exams on-site here in Cape Town, providing even greater flexibility to the solution. And the Foundation Exam Pass Guarantee provides us with real assurances that our staff will become certified at the first attempt."
Tom Evans, ILX Country Manager for South Africa said:
"We're delighted with the speed of uptake across Santam staff for our e-learning courseware. The solution we put forward covers a wide range of project, programme and IT service management courses to address their complex training requirements, and the results so far have been fantastic. We look forward to supporting the wider roll-out of the e-learning to more staff at Santam and continuing our successful on-going relationship."
More Information
For further information about what we can do for your organisation contact us using one of the following methods: