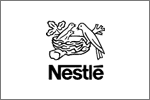 Nestlé Case Study
...ILX helps Nestlé employees worldwide understand strategic business goals...
CHALLENGES
Improve the business effectiveness of employees worldwide
Provide over 250,000 Nestlé employees with high-quality, effective yet simple-to-use financial learning.
Offer various levels of training depending on need and function
Enable employees to realise the job satisfaction and career development benefits of improving financial understanding
SOLUTIONS
Intelleixs provided a wide range of financial awareness courses specifically customised for Nestlé
Multi-national, multi-lingual capability ideally suited to an international workforce
e-learning reduces costs and restrictions providing employees with more enjoyable and flexible learning.
BENEFITS
Nestlé takes a huge step towards raising of awareness of corporate goals of long-term profitable growth and increasing shareholder value
ILX helps Nestle deliver financial awareness to staff worldwide
Employees can learn at their own pace and convenience
Total employee management trust -- good for staff morale.
The Challenge
Nestlé is the world's leading food company. Founded in 1866, it has 500 factories in 80 countries and employs 230,000 people manufacturing brands such as Nescafé, Häagen Dasz, Quality Street and Polo. With increasing competition and pressure to be more efficient, Nestlé wanted its employees to understand better how their day-to-day decisions affected business performance.
It wanted to ensure that their employees had a good understanding of the basics of finance, but the company also wanted to make sure employees did not feel pressurised be senior management and that they could learn at their own pace.
But there were two problems. It was difficult to measure existing levels of financial competency and therefore determine what each individual need. Also, individual managers did not appreciate their own lack of knowledge or its implications for the business and were sometimes reluctant to admit that they didn't understand the basic financial principles.
The gap between individual need and management perception was a potential barrier. A correct fit between the individual need and the training solution is not only more cost effective, it increases the usage and long-term benefits of learning. To help address these issues, Nestlé turned to ILX, one of the leading providers of financial awareness development.
The Solution
ILX provided a wide range of courses covering the basics of finance to more in-depth finance knowledge.
Almost the entire range of ILX training materials is now available on Nestlé's corporate intranet and is providing a large proportion of Nestlé's staff worldwide with basic finance training. Additionally, the first 3 titles of the ILX Finance Series have been made available as customised versions and have been delivered in four different languages: English, French, German and Spanish.
In order for the information to be specific to Nestlé, the courses were customised.
Course appearance was altered to fit with Nestlé's corporate style and content specific to Nestlé's business environment was built into the generic courses. The courses even include a message from the Chief Financial Officer reiterating the company's strategic objectives and the importance of the courses in helping to achieve them.
The Benefit
ILX has helped Nestlé take a huge step in raising awareness of corporate goals for long-term profitable growth and increasing shareholder value. The company's use of e-learning has maximised the value gained from the time spent on training, making the process more efficient and effective whilst at the same time making the learning easier. ILX courses have been particularly beneficial in enabling Nestlé to train its multi-national, multi-lingual workforce. The ILX courses also complement Nestlé's existing classroom methods as well as providing training to staff where it was previously not available.
Using the ILX courses Nestlé employees are now able to assess themselves and therefore measure their financial competency. After completing the courses, employees are made aware of gaps in their knowledge.
Nestlé sees finance as one of the core skills of management and all its staff, irrespective of their function, are being given the opportunity to learn about finance and its importance to the company. ILX e-learning courses were chosen by Nestlé because of the balance between the quality of the content and the ease of use - particularly for non-technical or non-financial staff.
Nestlé is conscious of the fact that the success of a corporation is a reflection of the professionalism, conduct and the responsible attitude of its management and employees. Therefore recruitment of the right people and ongoing training and development are crucial. ILX e-learning has helped Nestlé provide continuous improvement through training, and the improvement of professional skills at all levels in the organisation.
The management has put 100% trust into their employees, trusting them to undertake the study provided at times to best suit individuals. The financial investment into the Nestlé staff shows that Nestlé management are committed to staff development.
More Information
For further information about what we can do for your organisation contact us using one of the following methods: