ILX Group took part in Project Challenge this week, our Head of Consulting Mike Saville presented a seminar in the Case Studies and Expertise section of the event.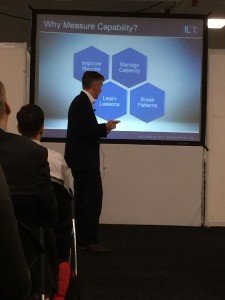 Mike explored how organisations can benefit from combining Best Practice and Organisational Capability Models (including P3m3 v3). This enables leadership teams to answer 'how good are our projects?', establish solutions to persistent problems and information on how to increase capability. All themes were illustrated by real-world case studies from multi-national businesses
In case you missed it, please see the slide share of the presentation below.