The busy life of a project professional can be made easier by technology. Having the right tools is the first step to improving day to day work in any profession. However, more importantly, is being able to utilise those tools to your benefit.
For today's project professionals, a piece of software has the power to optimise almost every aspect of their role – from resource management, timelines and scheduling, right through to reporting and analysis. But in order to achieve this, it is imperative that you know how best to unlock said tool's potential.
Here we take a look at Microsoft Project - a leading piece of project software used across the globe - what it is and how, with MS Project training, it can benefit you.
What is Microsoft Project?
Microsoft Project is most commonly used as a desktop app, although for on-the-go, a mobile version is available too. It's a clever piece of software developed by Microsoft for project professionals. Its 'all in one place' approach brings every element of a project together to be managed from within the software.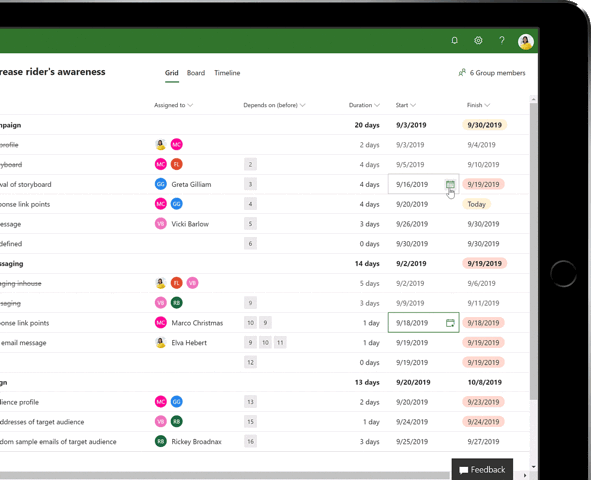 Microsoft project isn't just for executives either. It is an essential piece of kit for the whole project team. Its smart functionality allows tasks to be simultaneously updated by all team members so you can get more done together. The tool truly promotes a collaborative approach with key integrations such as Microsoft Teams which enables file and data sharing, meetings, chats and more.
MS Project is a valuable resource at the project planning stage. Throughout the project it works to keep all aspects organised and running smoothly. Clear timelines and dashboards allow you to view key project status information at a glance. As well as this, the software provides considerable insight at project closure, offering data which you can utilise in order to continually advance.
Microsoft Project Training
Here at ILX, we offer a hands-on training programme for Microsoft Project. The course is ideal for users with little to no prior knowledge of the software, and will guide you through the basics before moving on to how to use MS Project to its full potential. The course is delivered via e-learning which allows professional to train at their own pace. On average it takes 10-12hrs to complete but is accessible for a full year allowing the user full flexibility.
The course provides practical experience using Microsoft Project and covers all you need to know to maximise your ability to utilise the software. You will learn how to customise and schedule tasks and resources, optimise projects through planning, track and analyse project progress and create customised reports.
How MS Project can benefit you
As technology evolves, project software is becoming smarter. Businesses large and small alike can benefit from all Microsoft Project has to offer. It is invaluable as a solution to keep teams and tasks on track. It allows you to juggle numerous projects and programmes with ease, making it perfect for portfolio management too.
In terms of project success, utilising MS Project at project creation enables you to more accurately predict profitability. Ongoing, the software can assist with everything from resource assignment to distribution of tasks and time / budget management. Microsoft Project allows users to quickly view all activities that are planned for a project with an easy to understand dashboard.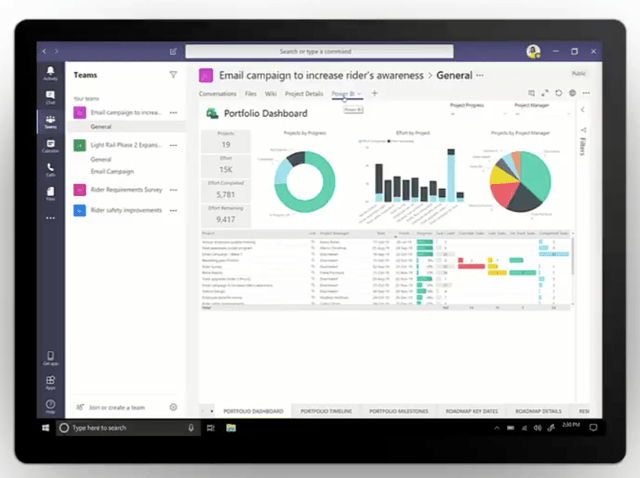 Best of all, Microsoft Project integrates seamlessly with numerous popular tools used by project professionals. From Skype and Sharepoint to Power BI and the entire Microsoft Software Suite; Office 365, calendars, and MS Teams. The interface is intuitive and feels familiar for those who regularly use Microsoft products. With built-in templates users can be sure to follow industry best practices when building and working on projects.
Beyond this, MS Project can be used to obtain final results and allows you to better evaluate the project throughout. The software allows teams to forecast resource needs and predict bottlenecks early, ensuring timely delivery. In this way MS Project can help your organisation to compete. Utilised well, it has the power to truly set you apart from the competition.
Take a look at our Microsoft Project training to learn more, or talk to us! One of our knowledgeable, friendly team members will gladly answer all of your questions.