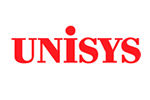 Ease of implementation makes ILX natural choice for UNISYS
...ILX Group provides PRINCE2 and ITIL Foundation Training...
ILX Group is working with Unisys, the worldwide information technology consulting services and solutions company to provide further PRINCE2® and ITIL® Foundation Training learning.
Unisys has 29,000 employees across the globe and the company needed a product that would deliver the same quality of information to its staff across the world, and allow them to access the product whenever they needed to, along with the relevant back-up support.
Unisys has already been using ITIL® over a three year period, but needed the ITIL® foundation product to be delivered through e-Learning to several hundred people in various countries simultaneously.
Currently the learning programme is being delivered to Unisys' sales and pre-sales team to help them engage with the product from the prospective customer's perspective. Unisys envisages around a fifth of the company's delivery staff will go through the ITIL® Foundation Training.
Despite the fact that 80% of Unisys' knowledge transfer is based on online or e-learning, the company still acknowledges that there is always a place for classroom training.
Dennis Major, Unisys' Director of Learning and Development for UK and Europe says:
"Classroom learning is really powerful, but e-learning is perfect for foundation training as it supplies an awareness of the methodology, and allows you to understand the buzzwords and the theory behind it. The next level is harder to do on an online basis because you need to question and challenge."
"Unisys skills development and competency is all about flexibility as we need a variety of learning methods, from formal to informal. We have to provide a suite of products that helps everyone at the company from the Ipod generation to those who are more used to traditional classroom learning. ILX helps us provide that learning in different ways and we have been very happy with the result."
Eddie Kilkelly, Operations Director for ILX Group plc comments:
"Unisys is an excellent example of a company that has identified the need to offer different styles of learning programmes and has responded by offering a flexible solution. One perfect training solution per company is a fallacy, but offering a variety of learning options allows each employee to find their perfect solution."
Unisys has worked with ILX previously and Major says the relationship between Unisys and ILX helps him negotiate a crowded marketplace.
"One of the challenges as a buyer is that there are so many learning products out there, it can be difficult when you are not a subject matter specialist. Ease of implementation is key for us, and ILX understands that. Our relationship with ILX means that if they tell me to look at a new product, I know it is worth looking at."
More Information
For further information about what we can do for your organisation contact us using one of the following methods: