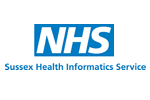 Sussex Health Informatics Service create unique learning pathways to support the delivery of enhanced front-line patient care.
The Sussex Health Informatics Service (HIS), an NHS organisation, provides IT and associated services to NHS member organisations across Sussex. The largest HIS in the UK, Sussex HIS has 400 staff and 25,000 end users over 17 sites across the county.
This case study explores the challenges the training team encountered with increased demand for PRINCE2®, project management and MSP® programme management training for staff, and how it overcame these issues and created a true learning organisation through flexible e-learning courses delivered online via ILX's best practice portal.
The Challenge -- Delivering Next Generation e-Learning
In the NHS, IT plays a major role in delivering better services and ensuring that patients get the best possible care. In order to accelerate the delivery of IT systems to the NHS, The Department of Health introduced the National Programme for IT (NPfIT). Sussex Health Informatics Service (HIS) was established in 2004 to provide effective Information Management and Technology (IM&T) services and to facilitate the implementation of the the NPfIT across Sussex.
By the very nature of its remit, the highest standard of staff training has always been at the heart of Sussex HIS.
ILX were already the trusted e-learning provider of the organisation when, in 2006, demand for staff training increased sharply and the training team began to experience limitations with its existing training provision.
Wendy Dearing, Senior Lead for Training, Change & Process Continuity, and Head of Education Training Development (EDT) for Sussex HIS said;
"We were using approximately 40 individual learning disks from ILX to provide staff with PRINCE2 training across several sites. However, as demand for PRINCE2 training rose at the same time as the need to provide generic project and programme management skills to staff, we felt that the system needed to be improved. As demand outstripped supply we had the undesirable situation of people having to wait for training, and there was also the cost and inconvenience associated with scheduling large training sessions for staff based throughout the county."
However, the Education Training Development team at Sussex HIS felt that their largest issue was that the existing training system did not allow a central view of staff progress.
Each learner had to report progress manually before attending an on-site PRINCE2 Foundation exam.
"We recognised that the key to enhancing the quality and scope of our training provision was to gain central visibility of the access, progress and performance of our 400 staff," continued Dearing.
Sussex HIS approached ILX with their requirements and the company proposed that training be delivered through the ILX Group Best Practice Portal.
The Best Practice Portal is a centrally hosted software platform that provides access to ILX's Best Practice e-learning courses to staff in any location as long as there is an internet connection.
From an initial commitment of 100 best practice courses in the portal, Sussex HIS were quick to realise the benefits of the new system, and added an additional 200 courses just three months later.
The ILX Best Practice Portal
The ILX best practice portal offers a range of fully accredited project, programme and IT service management training, aimed at all levels of students to access on demand any time. The portal is available to ILX customers through an annual licence based on the number of access keys purchased. This pricing structure gives customers flexibility when purchasing the licence, as there is no restriction on course titles will be used.
Learning Pathways to Project Management
ILX e-learning courses delivered through the best practice portal immediately addressed the issues that Sussex HIS training team had been experiencing.
"We were able to gain a central view of staff progress through the portal's reporting function, immediately offer wider access to more training courses and save money through using different licences and packages concurrently," said Dearing.
The portal framework also enabled Sussex HIS to increase the quality of its training and service to staff. "We have been able to create a unique learning pathway to project management. We stipulate that our staff must achieve the APM Introductory Certificate (APMIC) before progressing to PRINCE2® Foundation, and finally to the Managing Successful programmes (MSP®) Foundation. This approach ensures that they can offer sound project management skills and methodology to support front line NHS carers in delivering enhanced patient care," continued Dearing.
Supporting Staff Progression
ILX e-learning courses not only help ensure that Sussex HIS staff are effective, but also support their development. Courses are used to provide staff with competencies that are a requirement of the mandatory Knowledge and Skills Framework (KSF), a structure that supports personal development and career progression within the NHS.
"If there is a gap between the skills or knowledge that an individual needs for a position -- either their current one or one they hope to progress to -- then we can quickly and easily deliver training to that individual, in their own time, at their own pace and at their own desk," said Dearing.
When staff sign up for an e-learning course, they are given a provisional date for an exam, which is held locally. This ensures that staff are focussed on the end result and motivated to complete the training within the given time frame. As the administrators can access how staff are progressing with their training, they can ensure that staff are given the level of support required.
"The portal framework has enabled us to tailor our training for the individual. We can provide timely support where it is needed, and also enable staff to progress more quickly through the training," continued Dearing.
Testing Times
Delivering a wider range of ILX best practice e-learning courses through the portal has proven popular with staff.
"The ILX courses are very user friendly, and we have received a lot of positive feedback. Staff particularly value the wider course offering, the levels of support and the fact that they can learn at their own pace and revisit certain areas if they are unsure," said Dearing.
The training team at Sussex HIS also conducted an internal survey to measure the effectiveness of the new system. "The survey showed that that our pass rate was still as high as it had been with the classroom-based approach, even though more people were accessing training and we were offering a wider range of courses. It was a win-win situation for us; our staff had taken really well to the new training approach and we maintained our high pass rate standards," continued Dearing.
Return on Investment
Not only did ILX support Sussex HIS in improving the quality of its staff training, but ILX's flexible, online e-learning courses are also projected to save the organisation a significant amount in training costs. These savings can be reinvested to further improve Sussex HIS's training provision.
"Sending our staff on three-day best practice courses was using a significant amount of our budget, and we felt that money could be best invested in improving the scope of training that we offered. Also, there was the issue of lost productivity, which is harder to quantify. We had begun to address by invigilating our own exams, but even so, sending staff off site was still an issue."
Via the ILX Best Practice Portal, Surrey HIS can now deliver significantly enhanced training provision to its staff for a fraction of the cost.
"While cost was not a driver for implementing the ILX best practice portal, the cost savings have been a huge bonus, especially to an NHS organization such as ours," said Dearing.
Sharing the Good News
Sussex HIS is offering its e-learning courses via the ILX portal to its two neighbouring HIS in Kent and Surrey. Although separate organisations, they share a close working relationship, and Sussex plans to increase the amount of courses it offers to Kent and Surrey in future.
"The ILX portal has provided us with a way to deliver the benefits of e-learning to our partner organisations, enabling us to share both best practice and cost savings. This is excellent practice; after all, if we in the informatics service don't fully embrace new forms of learning, how can we expect anyone else in the NHS to?" said Dearing.
Conclusion
Eddie Kilkelly, Operations Director, ILX Group plc said;
"There is a compelling business case for using best practice e-learning courses and Sussex HIS provides a great example of this. Not only did they solve the immediate problems they had with visibility of staff progress, but actually enhanced the standard and scope of their learning programmes while saving significant funds. We're really proud to have been involved in that process."
"Delivering best practice e-learning courses via the ILX portal have enabled us to create a learning organisation that will have a direct impact on delivering enhanced patient care. We have embedded pathways to project management, career progression and quality assurance into our training provision, improving the quality and service to our staff. We now have central visibility of the access, progress and performance of our 400 staff, based over 17 sites. Access to courses is improved, our pass rate is just as high, and we have made significant cost savings. I couldn't have envisaged a more successful outcome," concluded Dearing.
More Information
For further information about what we can do for your organisation contact us using one of the following methods: