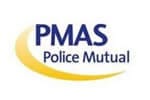 Police Mutual instigates ITIL and PRINCE2 initiative with the help of ILX's e-learning solution
...ILX Group provides PRINCE2 to the UK's largest affinity friendly society...
ILX Group is providing the Police Mutual the UK's largest affinity friendly society, with computer based PRINCE2 Project Management training.
This is the second tranche of training delivered by ILX, the first being ITIL® training delivered in 2005.
As the UK's largest affinity friendly society, with over 180,000 members nationwide and assets over £1.1 billion, Police Mutual is dedicated to providing savings, insurance, investments, mortgages and financial education exclusively to the Police family.
It was created in 1922 and does not advertise outside the police market; however its calendars and posters have lent authenticity to the backdrop on The Bill, Emmerdale and A Touch of Frost.
A full range of financial services are offered including savings, pensions, investments, mortgages and insurance. The Society has a network of over 1,100 Authorised Officers who help promote products and keep costs down.
Staff at Police studied ITIL using computer based training that allowed them to learn at their own pace, and then take the formal multiple choice exam.
Derek Eaton, Head of IT for Police Mutual comments:
"We selected ILX Group as soon as they showed us the software as it was straight forward and very easy to use - yet innovative and highly interactive. We installed the e-Learning solution directly onto our network so that we could access it when we wanted. It also meant that we did not have to leave the office for a three day training course."
Police Mutual staff are now taking their foundation level training in PRINCE2 Project Management, another computer based package. The software allows learners to revisit problem areas and practice taking the exam.
Eaton says that the particular elements of ILX's training packages that appealed to him were the way in which the training was organized, and the efforts ILX make to maintain interest.
"When I start a course I like to know how far I am going, and what to expect," he says. "ILX put things in the screen in unusual patterns and they change voices to keep you interested. I learn through sound and pictures and if I have a good mental picture or a key word then I will remember."
The training has been popular and pass rates high.
"We have only had one person fail, and they failed by one point," says Eaton.
"For a small company like ours to be nominated for the British Computer Society Professional Development Scheme award says a great deal about the success of the training."
Eddie Kilkelly, Operations Director, ILX Group plc adds,
"This is a great example of how flexible training can enhance skills without disrupting everyday work patterns. e-learning continues to be a flexible and cost effective way of developing skills -- and at the pace of the individual. People can learn what they want, when they want and at a location that best suits them."
More Information
For further information about what we can do for your organisation contact us using one of the following methods: