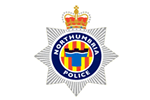 Northumbria Police Case Study
Having reviewed the training requirements of the IT service desk team, Northumbria Police identified the need to implement ITIL® training across its 80 strong IS&T department. The ITIL® Foundation course was selected as it provides employees with a cohesive set of best practice principles supported by a comprehensive qualifications scheme and assessment tools. It is the most widely accepted approach to IT service management in the world.
The priority was to source an accredited and easy to implement training package. After some consideration, ILX Group's ITIL® Foundation level training package was selected as it was specifically designed for employees responsible for managing IT service delivery and those involved in building good relationships with service providers. Additionally, it offered competitive pricing, flexibility for those taking the course and the fully accredited ITIL® Foundation qualification on successful completion.
Liz Walker, IS&T Service Desk Manager, Northumbria Police, comments:
"As a department we need to keep a close watch on our budgets while ensuring employees have the right level of qualifications to effectively serve the organisation. ILX Group's ITIL® Foundation course ticked all the boxes and importantly it was also delivered in a modular format which meant that those taking the course could balance their workloads with their training requirements."
Liz Walker continues:
"We adopted a staged approach in which managers would complete the modules first before they were rolled out to the wider workforce. This worked effectively for us with 90 percent of employees completing the first sections of the course within the initial few months."
The ITIL® Foundation course can also be delivered via a network system or the intranet and equates to the equivalent of a three day classroom course. Those taking the course are also given a support manual that outlines the course content and up to date licences are supplied as part of the maintenance and update service.
Liz concludes:
"We particularly liked the fact it was computer based as it meant that we did not have to lose a number of the workforce to a meeting room based training course. The interactive exercises and animation made it easy to use but importantly helped prepare the participants for the final examination hurdle."
The ILX Group's ITIL® Foundation course has been fully accredited by the BCS, the Chartered institute for IT and EXIN and consists of seven modules, including a mock examination that allows students to test themselves.
More Information
For further information about what we can do for your organisation contact us using one of the following methods: