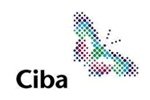 ILX financial awareness development used worldwide by Ciba Specialty Chemicals
...2500 business managers to be trained with ILX e-learning development solution...
Ciba Specialty Chemicals, a leading global chemical manufacturer, launched an initiative using financial awareness development services from ILX to ensure that all managers have a broad financial know-how as the basis to achieving sustainable profitable growth.
Ciba will use ILX development, assessment and e-learning solutions to assess and train 2,500 non-financial managers worldwide. Ciba was particularly interested in ILX's tools for identifying individual knowledge gaps as a basis for focused training and its innovative game-based programme about cash flow.
"Financial goals such as cash generation, profitability and price management are key to business success," said Juergen Kuehl, Global Head, People Development, Ciba Specialty Chemicals.
"It is essential that managers have a sound understanding of how these goals impact business performance and how they can contribute to achieving them. We chose ILX because of its internationally recognised experience in e-learning and its ability to provide excellent customisation focused on our specific business need and market environment."
Ciba had considered classroom training, but found that delivering the training via an e-learning portal developed and hosted by ILX would be a more efficient and cost-effective way to train managers spread across 28 countries.
Initially, Ciba managers will use FACT - ILX's web-based tool that enables organisations to identify individual knowledge gaps - to target training resources in the most effective way.
Managers will then use other ILX products to increase their financial know-how. These include Cash Flow Challenge, an interactive game to enable people to understand cash flow, and e-learning products that cover basic finance, ratio analysis, costing, project appraisal, shareholder value and working capital management.
ILX has helped Ciba by customising the e-learning products with Ciba terminology and incorporating Ciba's key strategic messages such as the importance of price management, profitability and cash flow. Each Ciba manager will be able to pick and choose the courses that best suit their development needs and, using the ILX e-learning portal, will be able to learn at their own pace. Currently all the courses will be in English, but Ciba has the option to provide them in up to eight languages.

Eddie Kilkelly, Managing Director, ILX, said,
"Financial knowledge has become a strategic training issue. Ciba Specialty Chemicals' initiative, supported by senior management, is indicative of how organisations are realising that developing and increasing financial awareness is no longer simply an HR training issue, it is now a strategic issue and is essential for effective business performance."
About Ciba Specialty Chemicals:
Ciba Specialty Chemicals (SWX: CIBN, NYSE: CSB) is a leading global company dedicated to producing high-value effects for its customers' products. We strive to be the partner of choice for our customers, offering them innovative products and one-stop expert service. We create effects that improve the quality of life ─ adding performance, protection, color and strength to textiles, plastics, paper, automobiles, buildings, home and personal care products and much more. Ciba Specialty Chemicals is active in more than 120 countries around the world and is committed to be a leader in its chosen markets. In 2004, the Company generated sales of 4,55 billion Euro and invested 187 million in R&D.
More Information
For further information about what we can do for your organisation contact us using one of the following methods: