Here's the 10-point programme you're going to need!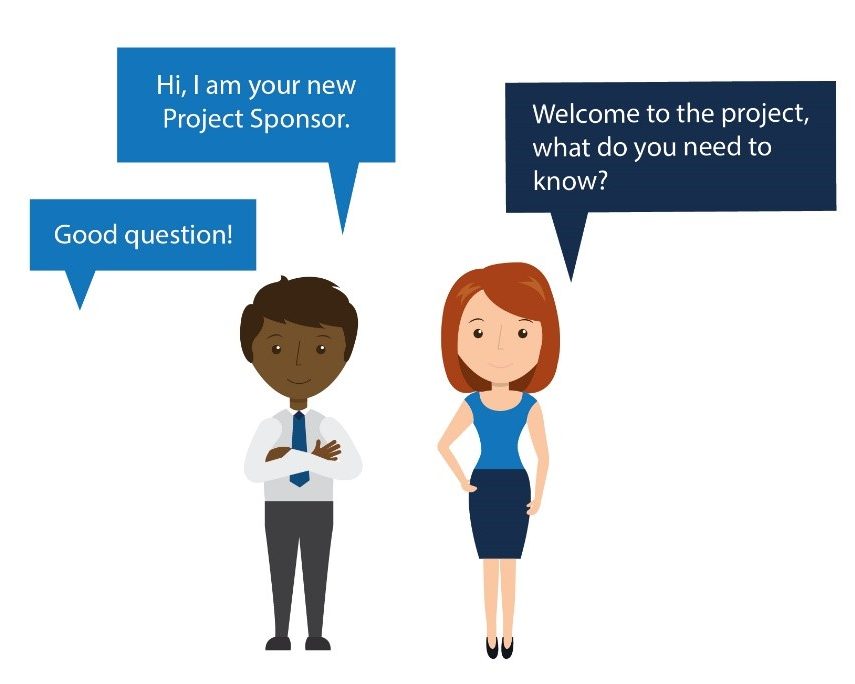 Spare a thought for the executive level of project leadership — those of us who may be designated project executives, project sponsors, senior owners, and the like. These people are generally senior members of staff, and therefore (by common agreement) instantly competent and capable in all things.
However, while we have experience leading teams, and making sure those teams are accomplishing what is required of them, just taking on the role does not mean we have the knowledge of the mechanics of project delivery as well.
If you are, or are becoming, an executive level project leader… then welcome to our club — we call it Sponsors Anonymous. It's the global support network for the only project management professionals who never get to go on training courses, and at its heart, is a 10-point plan.
As a project sponsor I promise to:
Understand what we are doing

Has your project been defined to address root causes, and does it clearly set out a documented scope of what will (and will not) be addressed?

Build the team we need

Is your project team competent and appropriately structured to interact with the organisation, external suppliers, customers, and other key stakeholders?

Spend the money like it was our own

Is the business case created by your team, balanced, realistic, and trackable throughout the full delivery lifecycle?

Insist on seeing the plan

Is the project plan holistic, understandable (by all key stakeholders), firmly estimated, and presented in such a way that you will be able to hold your team to account for its delivery?

Fix the future

Have the project's risks been explored, and actions planned or taken to eliminate, reduce, and/or budget for, the predicted impacts of events that might happen?

See the bigger picture

Is project progress monitored and controlled at the 'right' level of detail, with formal governance reviews planned at appropriate points, and procedures defined to only escalate the exceptions to you day-to-day?

Ensure that done means done.

As the project progresses, is each deliverable signed off by the appropriate person or team, using a strong set of measurable criteria, and a defined signoff process?

Take responsibility for my own confidence

Are independent assurance activities carried out and reported directly to you, providing you with an appropriate level of progress confidence?

Tune controls

If problems do occur, don't grab the wheel. Ensure you are aware of the options available to you, and the actions you may choose to take to increase control and/or target specific project issues, without disenfranchising your team.

Get the benefit

Throughout and following on from the project, are comprehensive plans in place to ensure that maximum benefit will be gained from the outputs of the project, in line with, or exceeding, the investment business case?
These 10 steps will ensure that you are asking the right questions, and here at ILX we can help you with the answers.
As part of our consultancy offering, we provide an individual competency assessment using our unique 3CAT diagnostic tool. So whether you are becoming a sponsor for the first time or sponsoring a different type of initiative, we can help you to identify and prioritise development activities.
Visit our consultancy page for full details on our services.