…Unlocking the potential of your people and processes…
LONDON – Wednesday 24th February 2016 – ILX, the global Best Practice learning company, has created a dedicated line of business called 'ILX Consulting' to help organisations improve their workforce skills and organisational processes. The new practice builds on the company's 25 years' experience in training over 250,000 people, across 5,000 organisations in 100+ countries. ILX Consulting will be headed by Mike Saville who brings 15 years of experience in leading performance improvement projects across multiple industry sectors.
According to ILX, many companies are investing heavily in Best Practice training such as PRINCE2, Managing Successful Programmes (MSP), Management of Risk (MoR) and ITIL. However many organisations are still taking a fragmented approach to improving their delivery capacity. ILX Consulting will work with its partners to ensure that they can introduce process change, key competences and core skills while minimising disruption to normal business activities. This may include delivering complex change management programmes, rolling out a new product or services in a new territory, or managing a multi-million dollar assignment with an internationally distributed workforce.
To coincide with this launch, ILX Consulting has released a whitepaper which explains the drivers for this strategic approach and it explains how organisations will benefit from this type of support. The whitepaper, 'Unlocking the potential of your people and processes' is available to download for free by visiting https://www.ilxgroup.com/pdf/unlocking-the-potential-of-your-people-and-processes.pdf
Head of ILX Consulting, Mike Saville explains, "ILX is known and valued for the quality of Best Practice training whether the experience is classroom or digital. ILX Consulting will bring that same standard of service to many more links in the value chain. To help us achieve this we have created a proprietary assessment tool that delivers thorough diagnostics across multiple vectors of capability including, competence, complexity and process application."
The scope of these assessments will include key elements such as staff skills, organisational procedures and the application of methodologies and frameworks. By helping clients to understand the root cause of delivery issues ILX can ensure that they achieve the outcomes.
Saville adds, "Organisations with a head count of five hundred people or more are most likely to see rapid return from this type of strategic consultancy. By understanding where specific skills gaps exist and reviewing the type of Best Practice methodologies and frameworks that will be most suitable for their needs organisations will be empowered to make better decisions about the next phase of their development. Our senior consultants come from a variety of backgrounds and we understand the pressures associated with delivering in the most heavily regulated industries. And crucially our consulting goes beyond just advising what the best training course might be – and this deeper awareness is where our clients can gain a significant competitive advantage by ensuring that investments are made in the right areas, in the correct sequence, to deliver the best value."
ILX Consulting hosted a webinar titled, 'Monitoring and maximising project management competence' in February. This included an introduction to ILX 3CAT (combined competence and capability assessment tool), a review the APM Competence Framework (2015), how the 3CAT can help to develop the competence of project managers, the mapping on personal and organisational capability and more. To view a recording of the webinar https://www.youtube.com/watch?v=1ItL6gwXhVk
A short animation clip about ILX Consulting is also available to watch by visiting https://www.youtube.com/watch?v=6HcCfssFeww
For further information visit https://www.ilxgroup.com/uk/individual/ilx-consulting or for general enquiries please email mike.saville@ilxgroup.com
Notes to editor
PRINCE2®, MSP®, MoR®, MoP®, ITIL® and P3O®are registered trademarks of AXELOS Limited.
APMG-International AgilePM is a trade mark of The APM Group Limited. AgilePM is a Registered Trade Mark of Dynamic Systems Development Method Limited.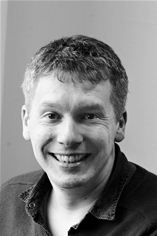 About Mike Saville
Mike Saville is Head of ILX Consulting and brings 15 years of global Programme and Project management experience across multiple sectors and regulated industries. Since delivering the first P3M3 assessment in 2006, Mike has championed the use of maturity models and competence frameworks to develop capability. He designs, develops and implements Portfolio, Programme and Project Management frameworks for multi-national corporations. Mike is a Portfolio, Programme and Project Management Registered Consultant, A Certified Management Consultant, Member of the Institute of Consulting and a Member of the Association for Project Management.
About ILX Consulting
ILX Consulting helps global organisations and their Project Management Office (PMO) to improve the efficiency of workforce skills and Portfolio, Programme & Project processes. ILX Consulting will work with its partners to ensure that clients can introduce process change, key competences and core skills while minimising disruption to normal business activities.
ILX's consultative approach is a five step process: Diagnosis of organisational procedures through ILX's; proprietary assessment tool, Mapping of best practice methodologies and frameworks to understand of the root cause of issues; Devising a solution to address the issues raised in the diagnostics phase; Planning and implementing the transition; Demonstrating return on investment from the recommendations.
ILX Consulting supports customers around the world and has offices in the UK, Middle East, India, Australia and New Zealand. For further information visit www.ilxgroup.com or follow ILX on Twitter @ILXGroup, or Facebook www.facebook.com/ILXGroup.