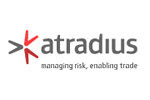 ILX Group Atradius case study - ILX provides credit risk insurance firm Atradius with PRINCE2 training across Europe
Enhancing and developing core project management skills through flexible e-learning
ILX Group has announced that it has been appointed to provide PRINCE2 training for leading global trade credit insurer Atradius. The ILX PRINCE2 training will be facilitated through e-learning and telephone based trainer support for staff based in Germany, Belgium and the UK. 54 people have either started or completed the PRINCE2 Foundation course with a 100 percent pass rate to date. There are also plans to rollout PRINCE2 Practitioner training in spring 2010.
Brian Winterbourne, Programme Manager at Atradius, comments:
"We have a team of nearly 30 people specifically responsible for delivering complex IT projects from large scale data centre upgrades to developing bespoke risk applications for our clients. We wanted to fast track our project managers with PRINCE2 foundation training as we knew it would help standardise our internal processes and improve the way we managed projects. We initially thought of introducing classroom based training, but it quickly became apparent that an e-learning solution would help give our busy staff greater flexibility to learn at times that suited them."
ILX's PRINCE2 course has now been adopted beyond Atradius's IT division and has been taken up by people holding project management related responsibilities in the wider Atradius business. The online course materials are also openly licensed to all its 4,000 staff across Europe and worldwide.
Winterbourne adds,
"The ILX e-learning system allows us to view progress being made on the course and who's preparing ahead of exams through a simple online dashboard hosted by ILX. We were surprised at how quickly our project managers and project coordinators started to use common language shortly after starting the course. The feedback from the team has been extremely positive. The roll out of PRINCE2 has created a great team spirit amongst our offices across Europe and created a healthy competition as everyone now wants to score a hundred percent pass rate."
Eddie Kilkelly, Chief Operating Officer, ILX Group plc, said:
"It is clear from the customers we are helping that great project management skills and common best practices not only reduce risk, but create greater efficiency in their internal processes and improve the desired outcome of their projects. We are extremely delighted to see Atradius seeing the tangible benefits of PRINCE2 coming through so quickly and we believe that the adoption of PRINCE2 will continue to grow in 2010."
More Information
For further information about what we can do for your organisation contact us using one of the following methods: